Rose Quartz Crystal Necklace
Regular price
Sale price
$11.00 USD
Unit price
per
Sale
Sold out
NOTE: Each gemstone is unique and different, it may differ slightly from the photos.

Rose quartz is believed to have several spiritual properties. It is often associated with love, compassion, and emotional healing. Some people believe that it can help promote self-love and self-esteem, as well as forgiveness and empathy towards others. Rose quartz is also thought to have a calming and soothing effect on the mind and body, and can help reduce stress and anxiety. Some people use rose quartz during meditation or place it under their pillows to promote peaceful sleep. Overall, rose quartz is considered to be a powerful crystal for promoting positive energy and emotional well-being.
Chain measures approx 23 inches long.
Size of Gemstone Pendent: 26x15x5mm

Share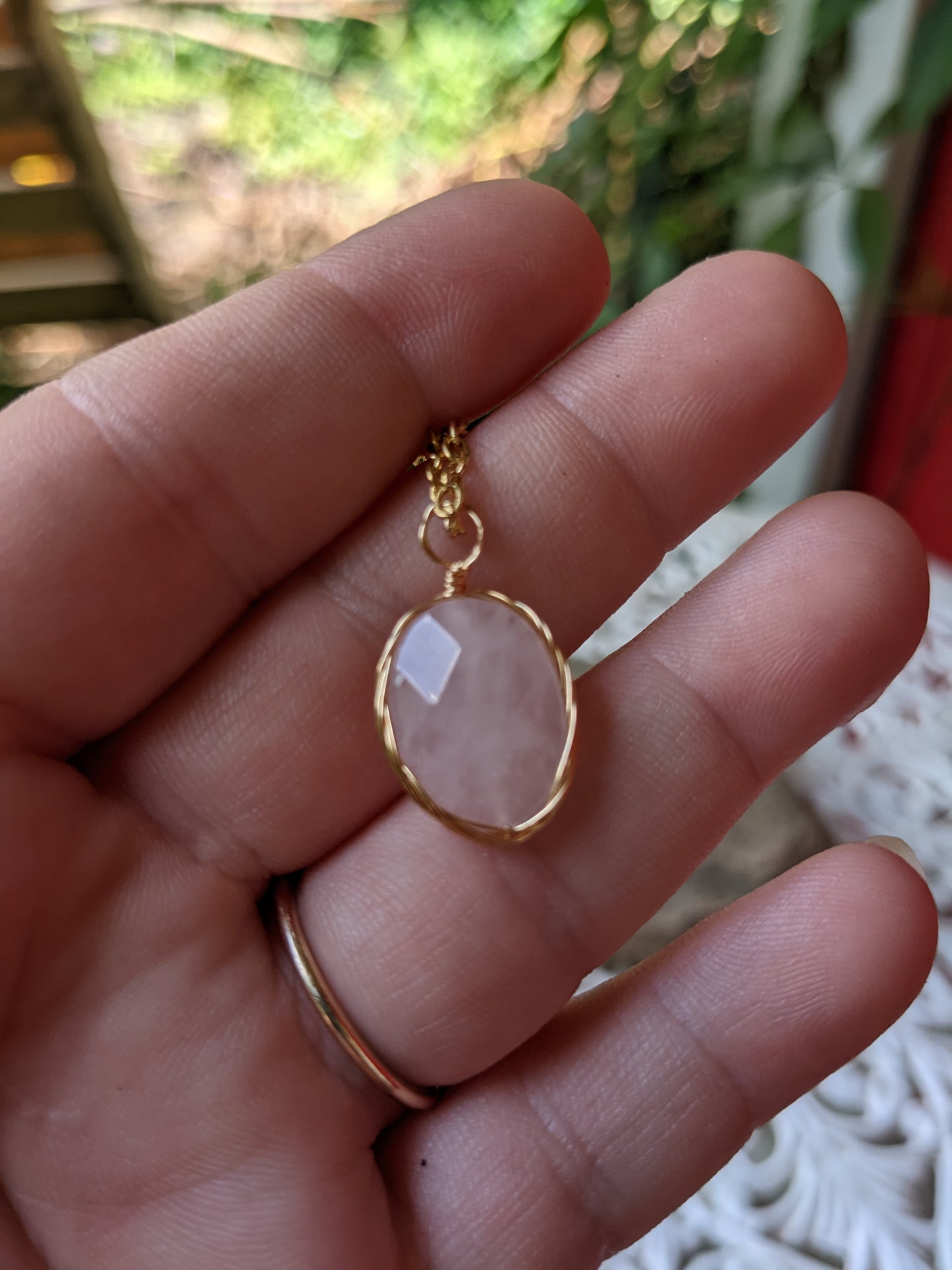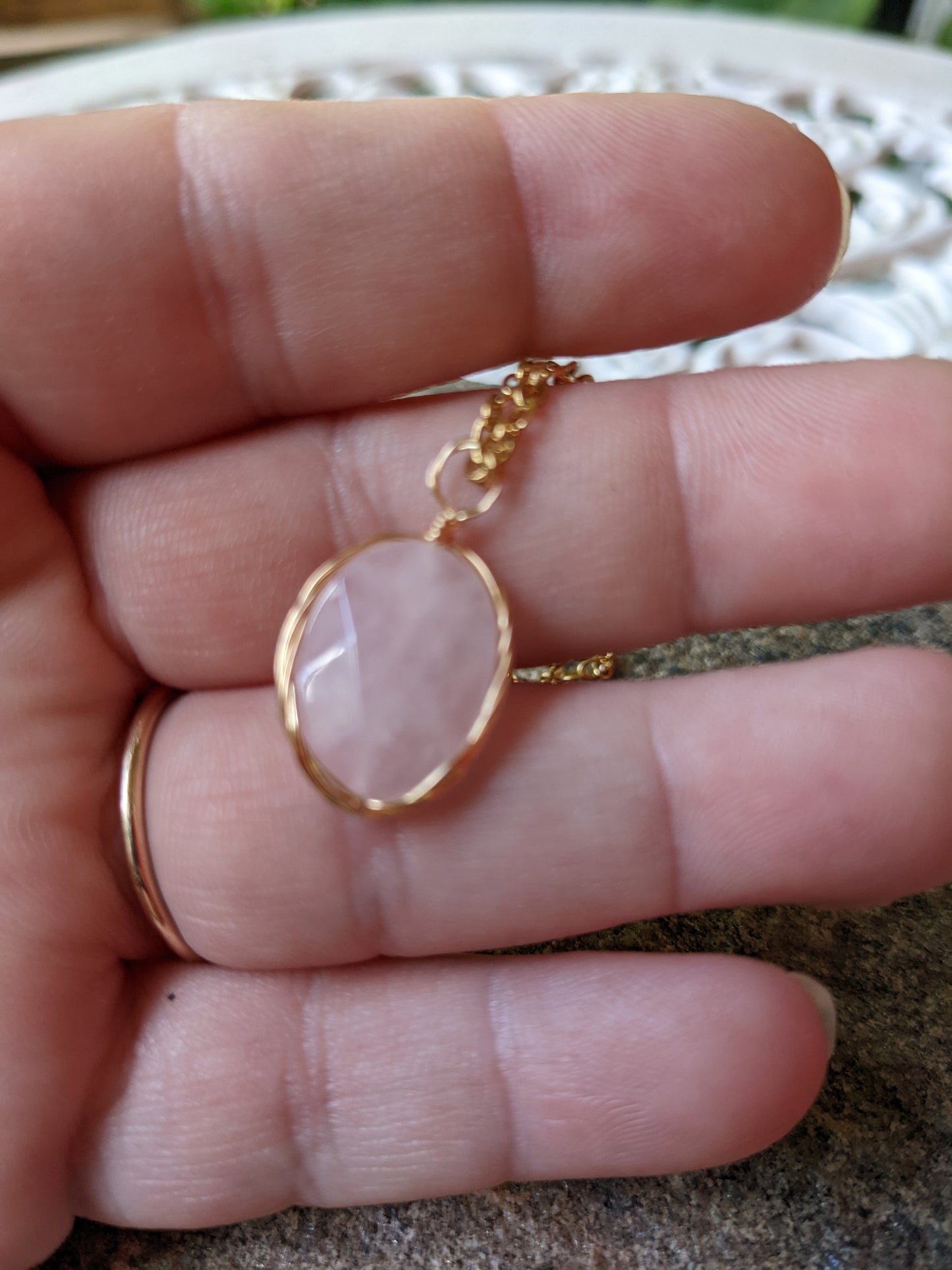 Example product title
Regular price
Sale price
$19.99 USD
Unit price
per
Sale
Sold out
Share
View full details